The Opportunity at the Intersection of Innovation, Education, and Artificial Intelligence, a Conversation With Michael Horn
Teachers are amazing, but they're not superhuman ... Michael B. Horn is a speaker and the author of several books, including the award-winning "Disrupting Class: How Disruptive Innovation Will Change the Way the World Learns." "We've spent the last century-plus adding new responsibilities to a teacher's job," he says. "Every few years, we identify a new social ill ... and we say, 'Schoolteacher, that's now your job.' That's hard for a teacher. Turns out teachers are not super-human. They're people. Asking them to do all these things is a struggle. It can lead to burnout. That's a source of seeking to do things in different ways. To make their lives simpler and manageable." Listen as Michael and host Levi Belnap discuss innovation in education.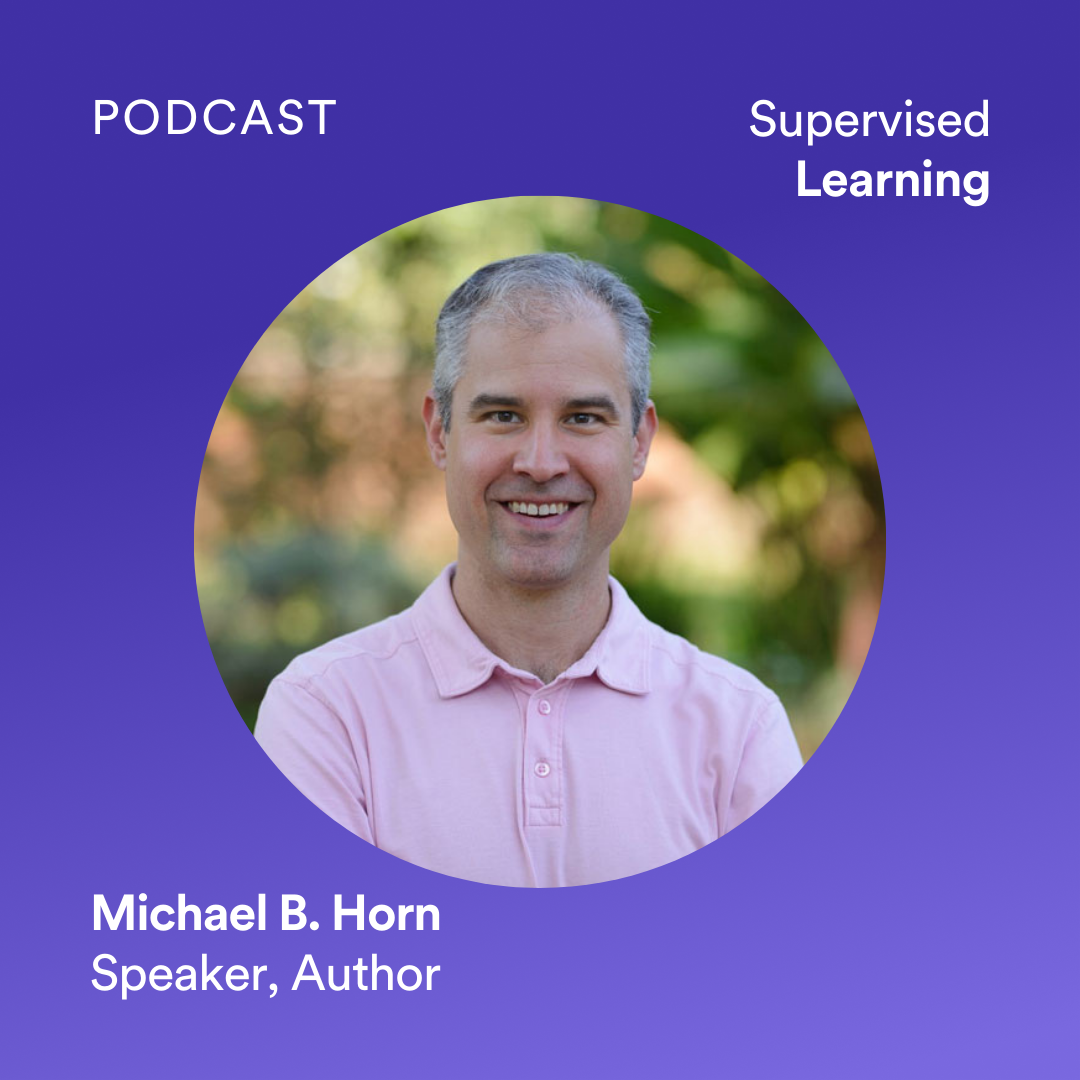 About The Show
Supervised Learning
Conversations with leaders in Artificial Intelligence, technology, and education.